Xylotheques are quite likely the most artistic and beautiful examples of herbaries. Dating back to the early 18th century, they were still to some degree made in the tradition of the old cabinets of curiosities, which combined all fields of nature with arts and crafts. They were dedicated to educate about the characters and traits of the various trees and shrubs of a certain area.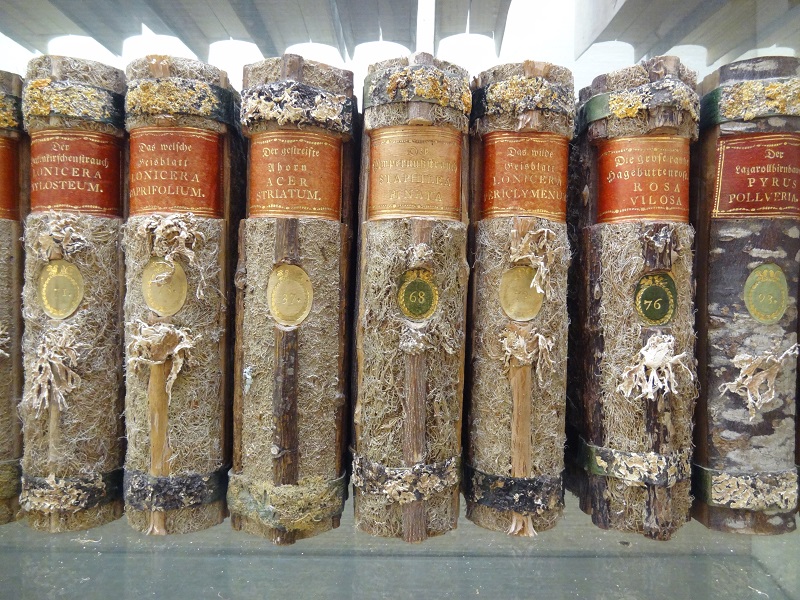 In contrast to a simple casebound herbary, which usually only includes preserved leaves and other pressed parts of a plant, the "books" of a xylotheque also includes the massive wood and often many more parts of a tree. Every book is made from the wood of one kind of tree or shrub, with the spine of the book covered with bark, and sometimes even specific lichens.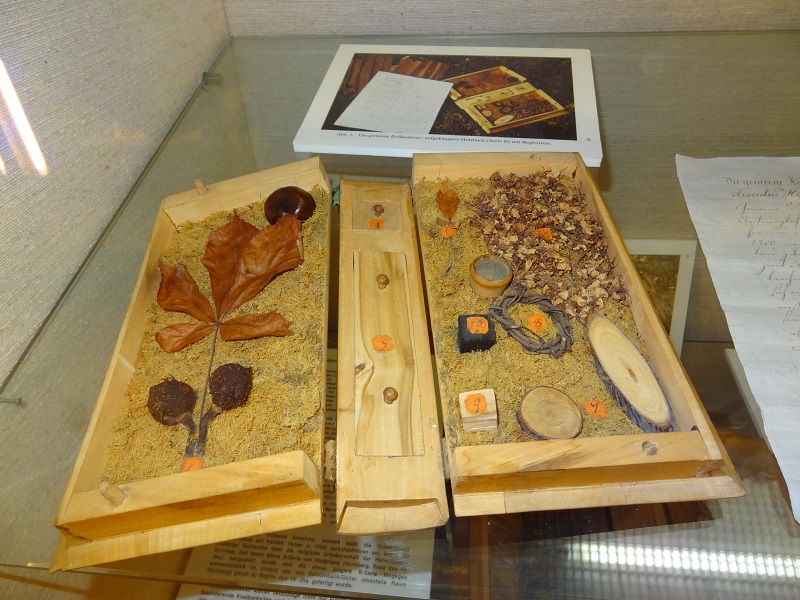 The insides can include dried branches and leaves, seeds, cones, little wooden containers with pollen and standardized cubes of wood to show its specific weight. There can be also cross-sections of branches, dried roots and charcoal.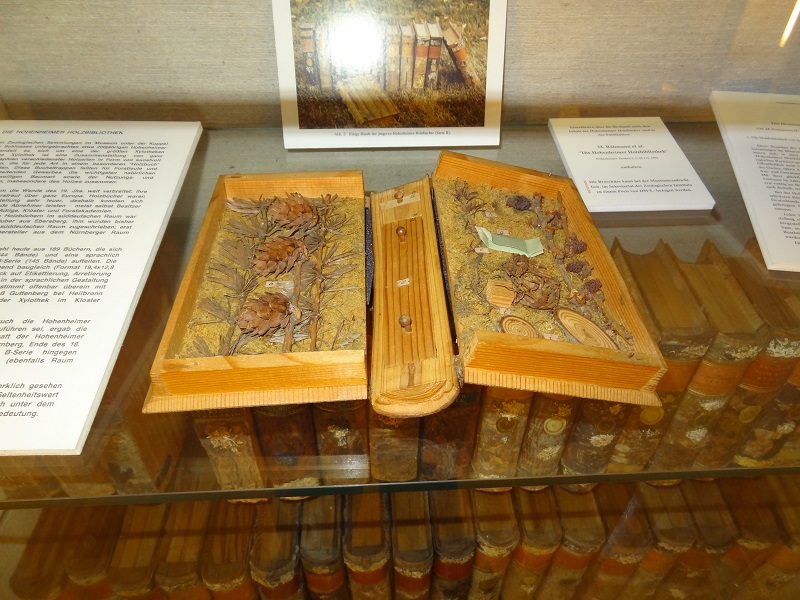 The backbone of the book has also a removable panel at the inside, with a piece of paper with a written description of the tree and the content of the book.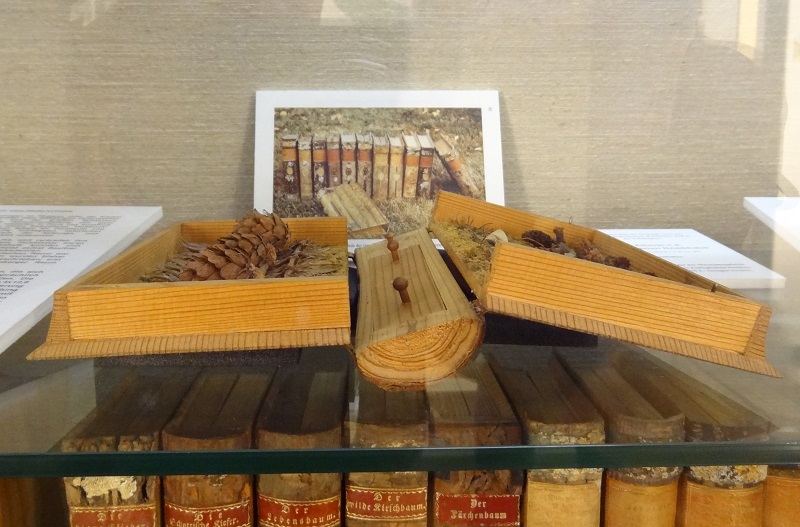 There were never many xylotheques, and they have been always quite worthy, as it was quite expensive to make them. This examples are from the xylotheque exhibited at the University of Hohenheim, which includes a large number of wooden books from two different series.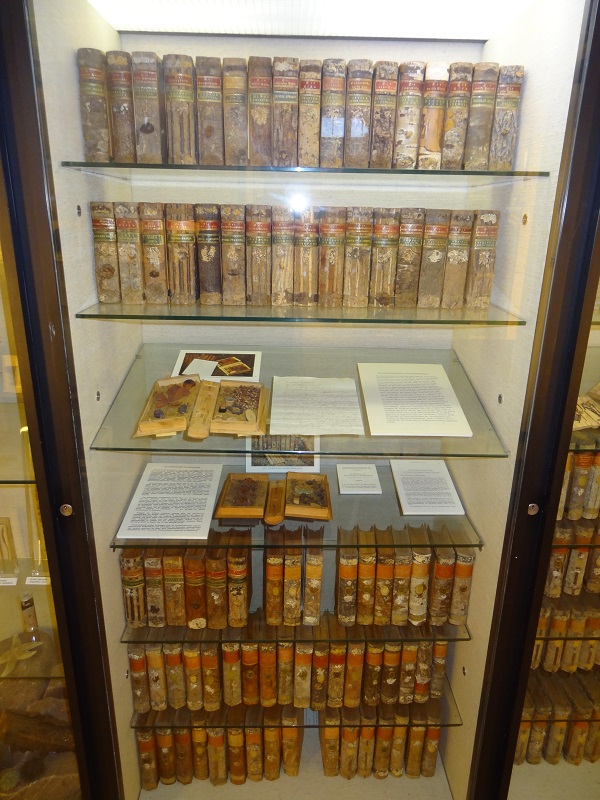 This smaller books are lesser complex in construction and also include not as much inventory: