Last year I made a city holiday at Warsaw and took the opportunity to visit a lot of museums there. I was especially eager to see the Museum of Evolution, which is located in the monumental Palace of Culture and Science. One of the exhibition rooms has a whole gang of Tarbosaurs on display, including some famous specimens. Tarbosaurus gets much lesser attention than Tyrannosaurus, so I thought this would be a good chance to post some photos of the skeletons at Warsaw.
That´s likely the most famous one: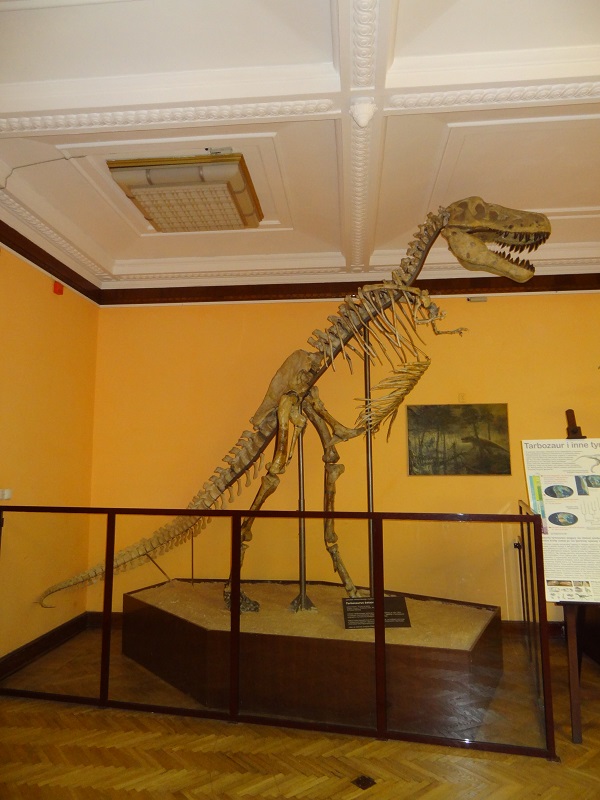 The information table next the the left skeleton is around 1,8 m in height, so this specimen was only a subadult with a hip height of not much over 2 m in life, with a total length of somewhat over 4 m or so.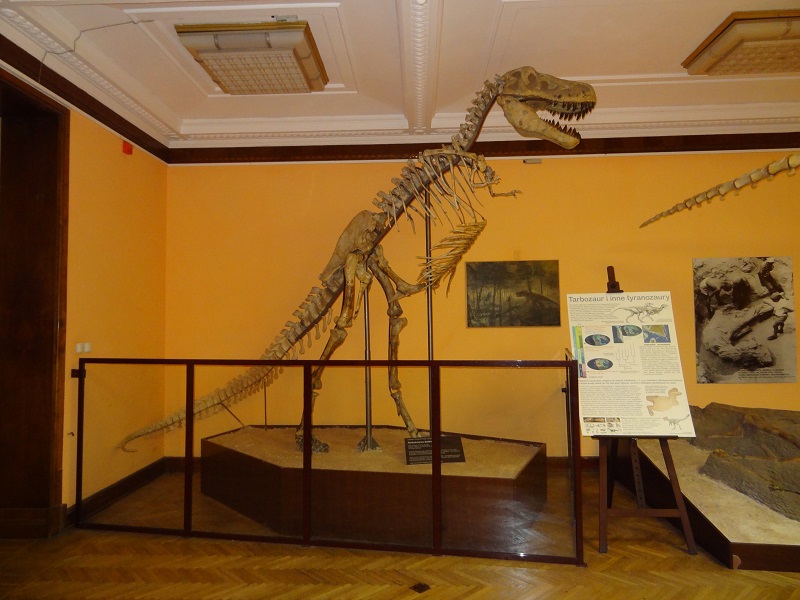 .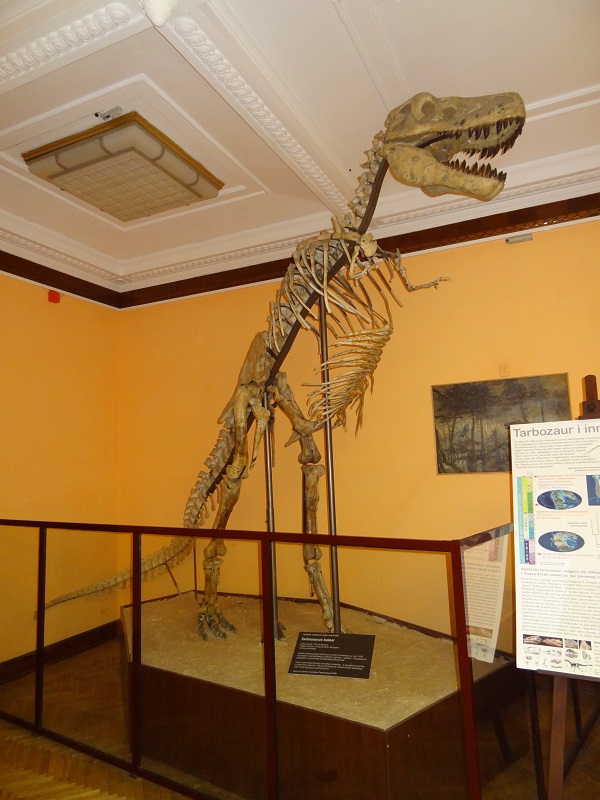 Tarbosaurus and Tyrannosaurus seem really quite similar at first look, but if you look at the proportions of their skulls, you can see that the one of T-rex was significiantly more massive and especially also much broader.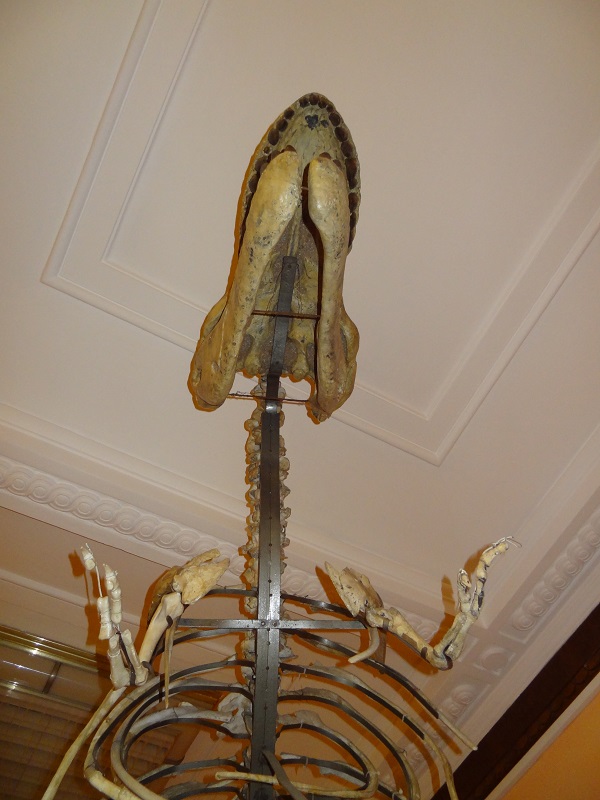 .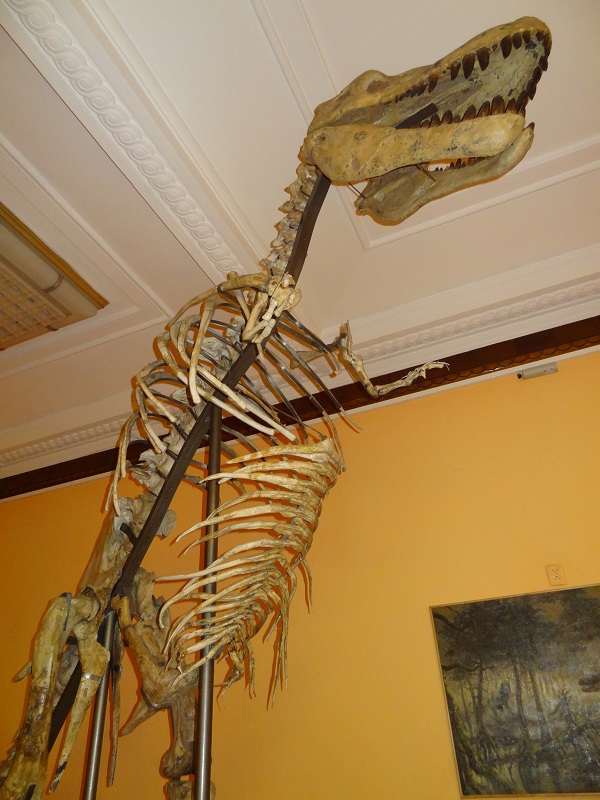 .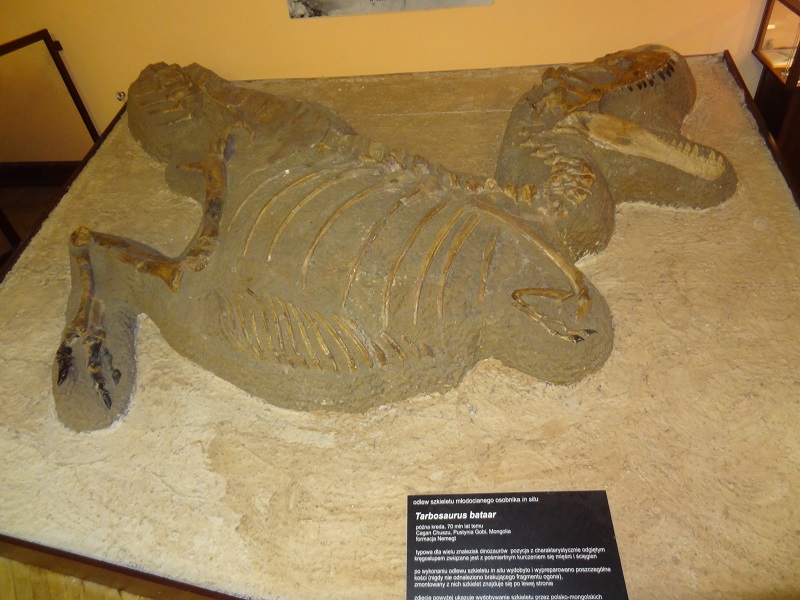 .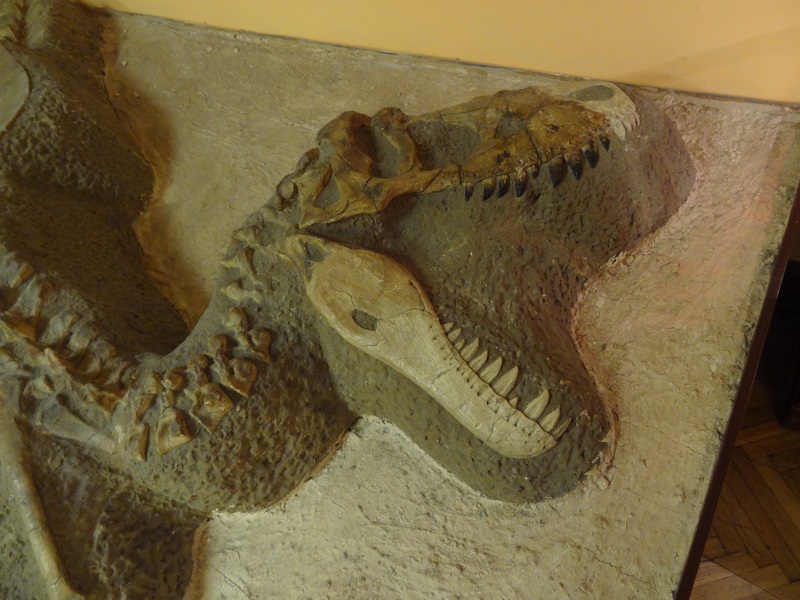 .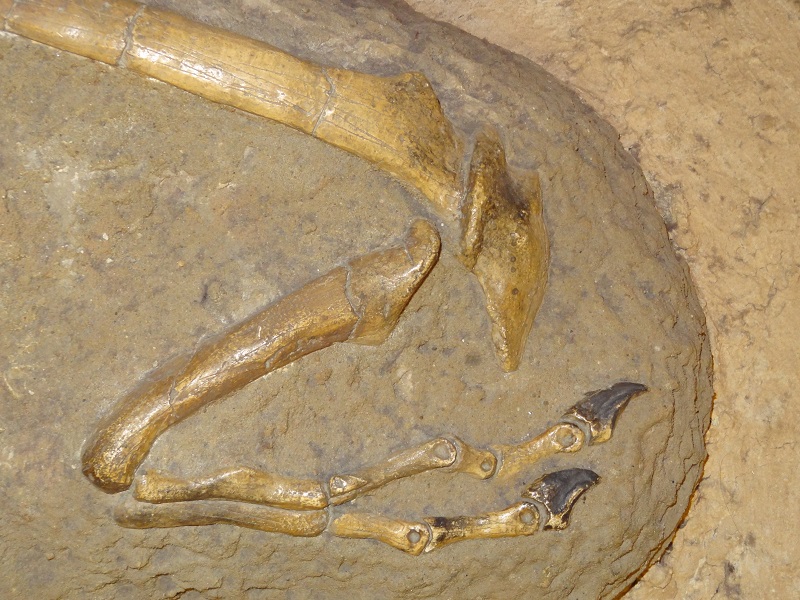 A photo which shows how the specimens was excavated: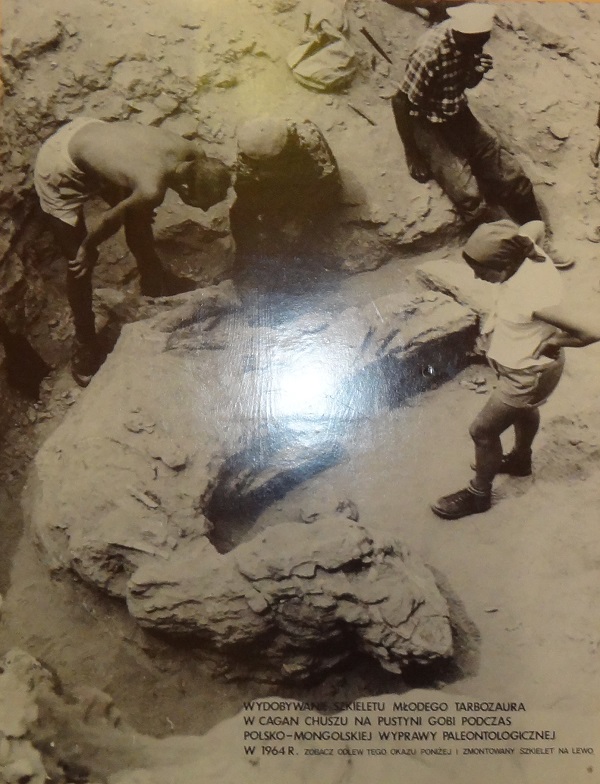 .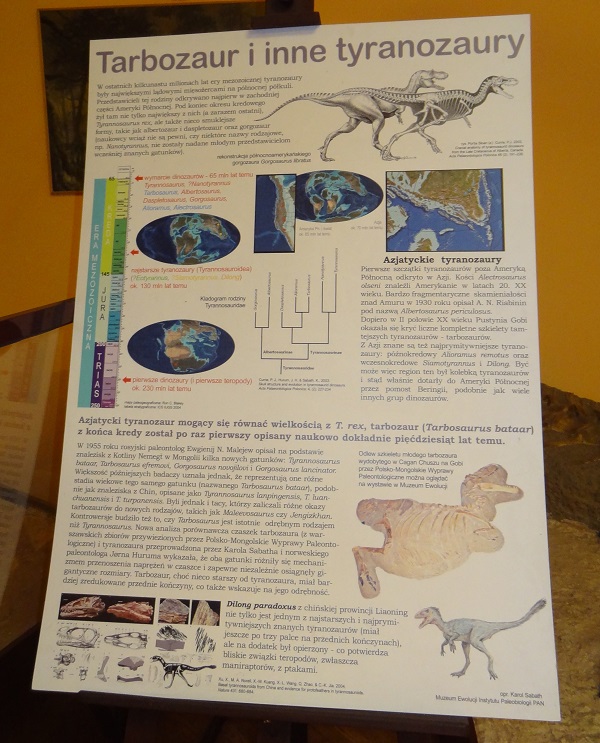 There is also a cast of a complete skeleton of a pretty big specimen, which easily dwarves the other skeletons nearby.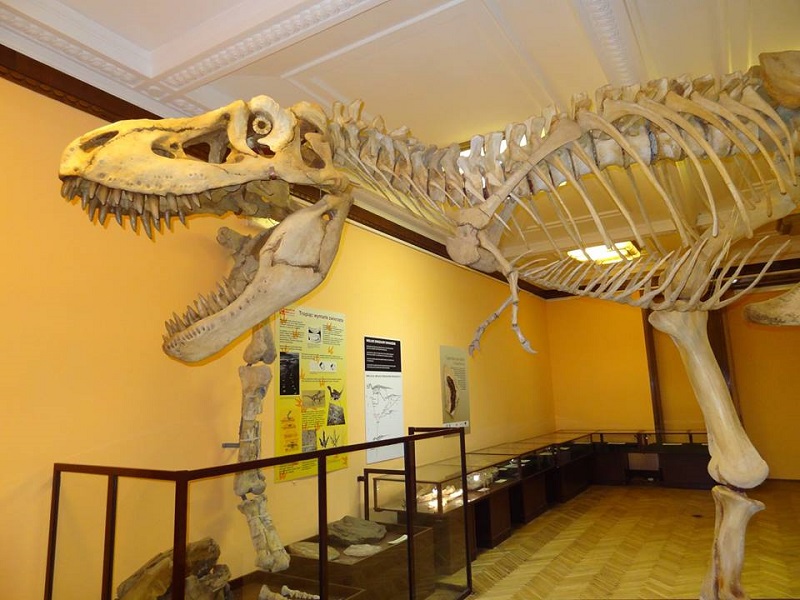 .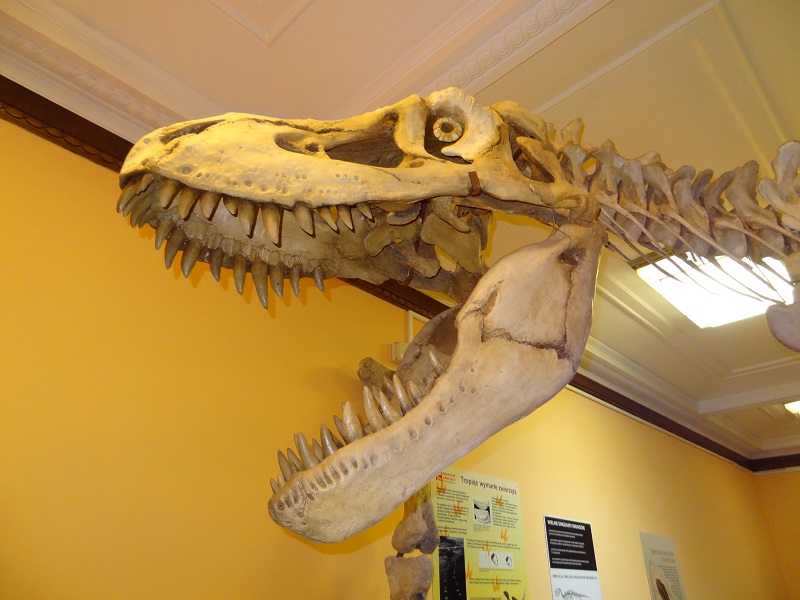 It was not easy to get them all completely on a photo, but it gives you an idea about the massive size difference.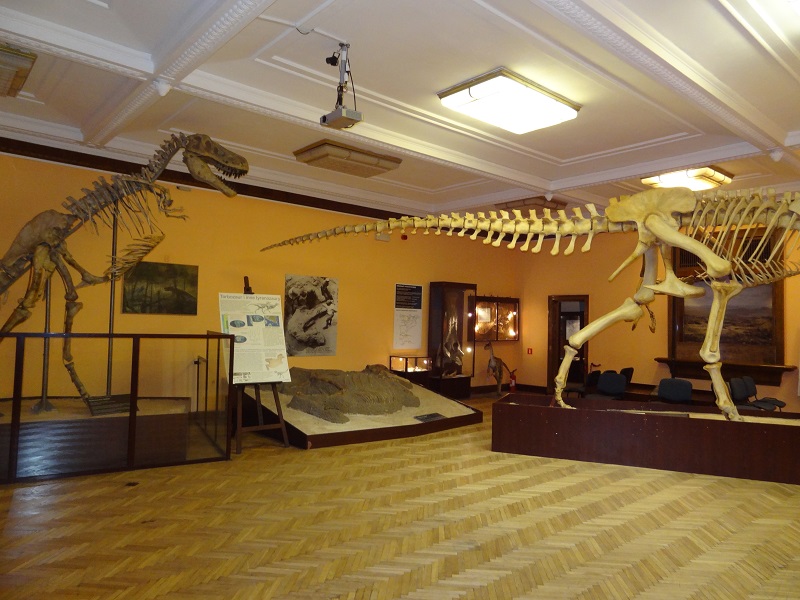 There was also a cast of another skull and some isolated bones as well: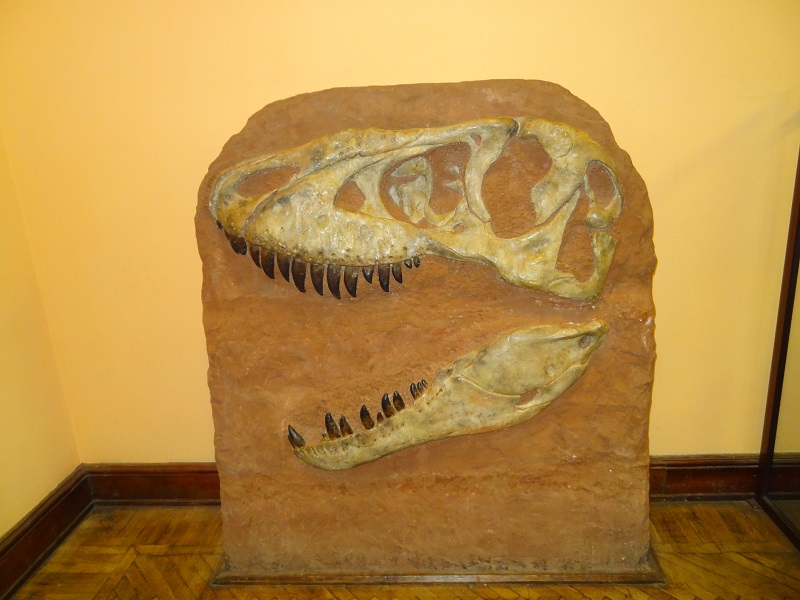 .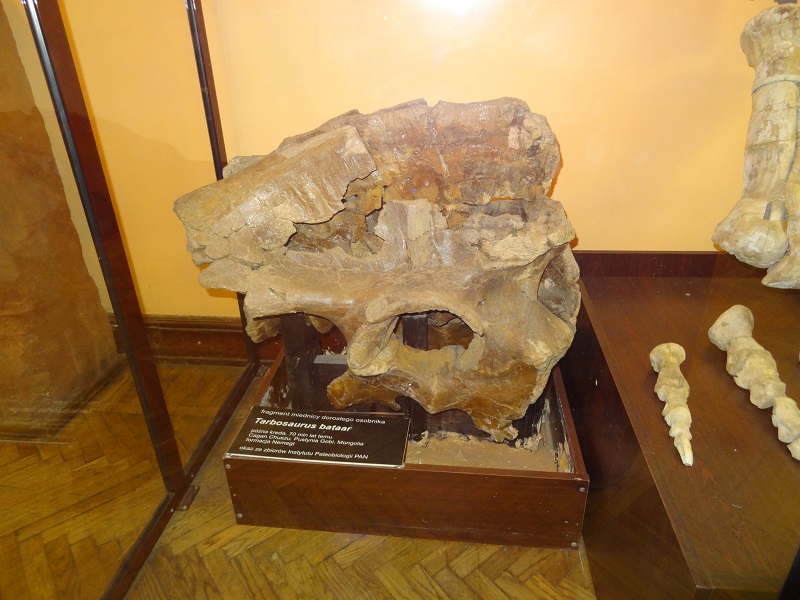 .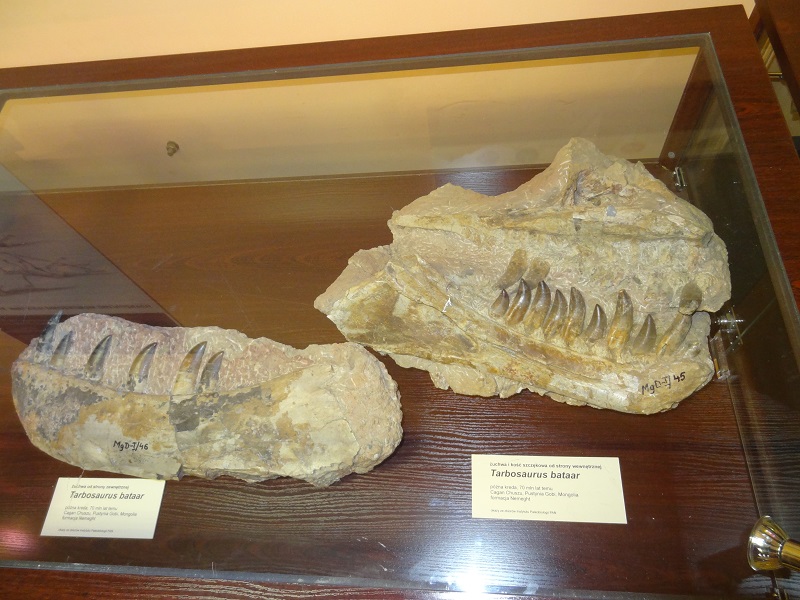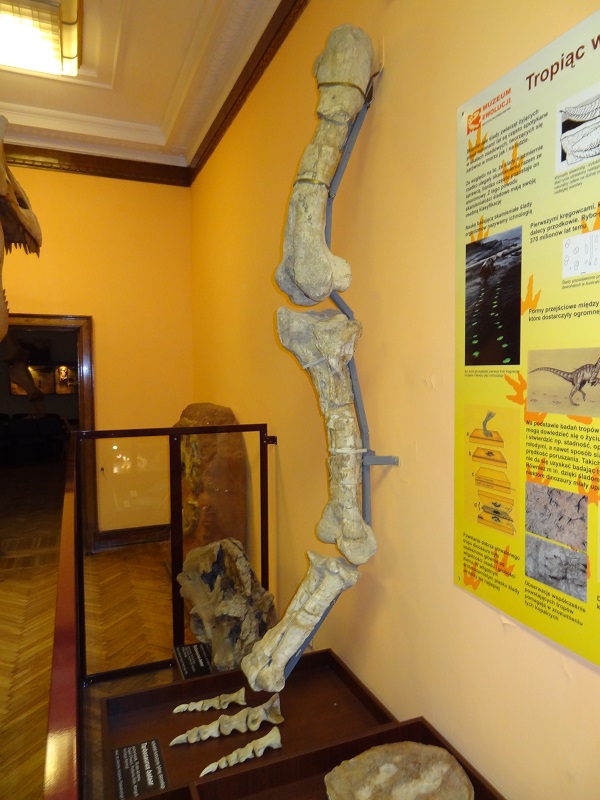 .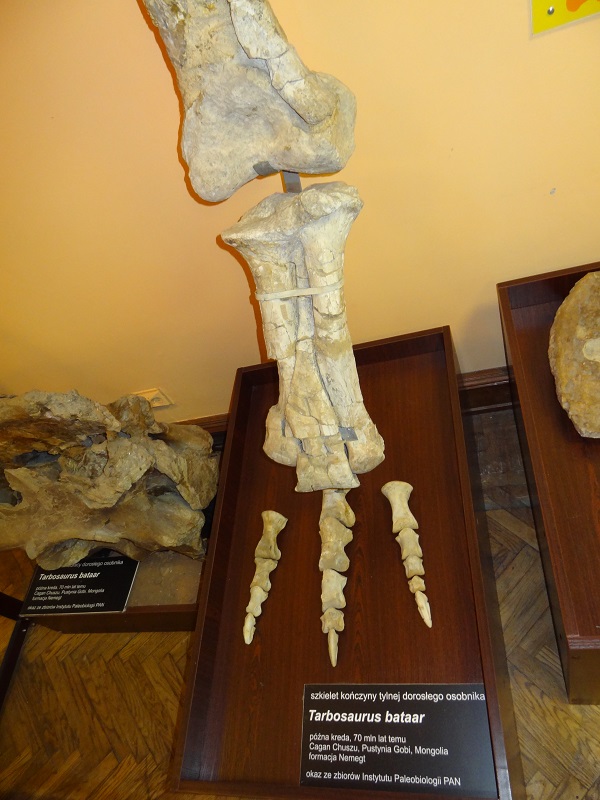 And last but not least some old paleoart: