This will be – at least so far- the last post of the shit happens-series. Not surprisingly the photos come again from Danish Museum for Hunting and Forestry at Hørsholm.
The featured luckless individuals are again roe deer (Capreolus capreolus).
The roebuck on the left has an unusually massive and gnarly pair of antlers. Such accidents are probably also a selective force against the evolution of especially elaborate antler shapes among deers.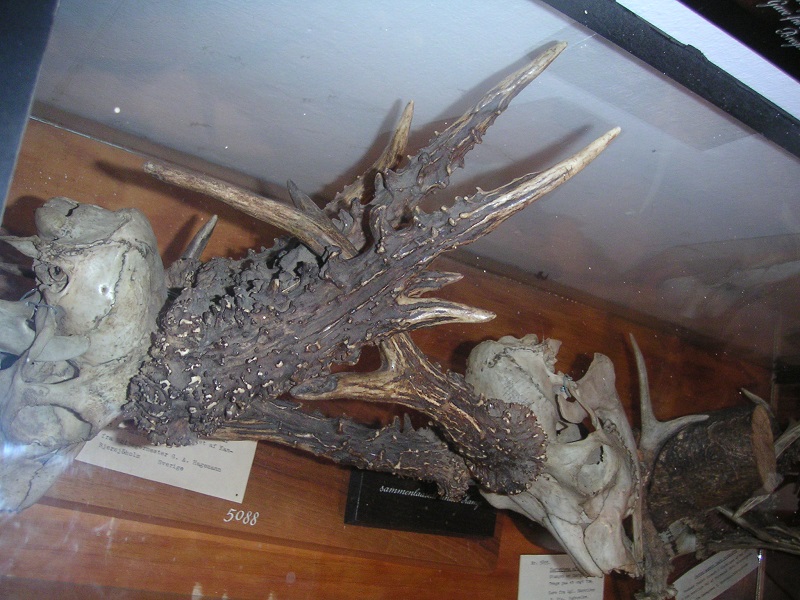 And last but not least some more antler accidents of roebucks: