Sometimes animals – like humans -have just really bad luck and come into situations which lead to weird handicaps or even bizarre deaths. In this series I want to show some of those cases.
Many of them are from one of my all-time-favourite museums, the Danish Museum for Hunting and Forestry at Hørsholm. This museum has besides many other great things one of the largest collections of freak animals I have ever seen, like unusual hybrids, various mutations and pathologies and many more. One of the more remarkable pieces on exhibit is a red deer cranium found grown with its antlers into a tree:
Another angle: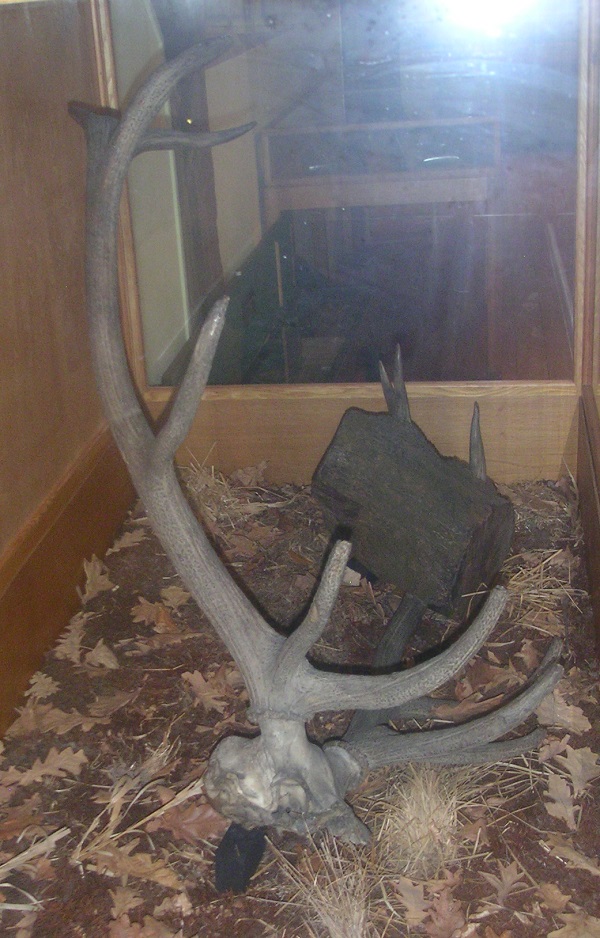 Close-up of the ingrown part of the antler: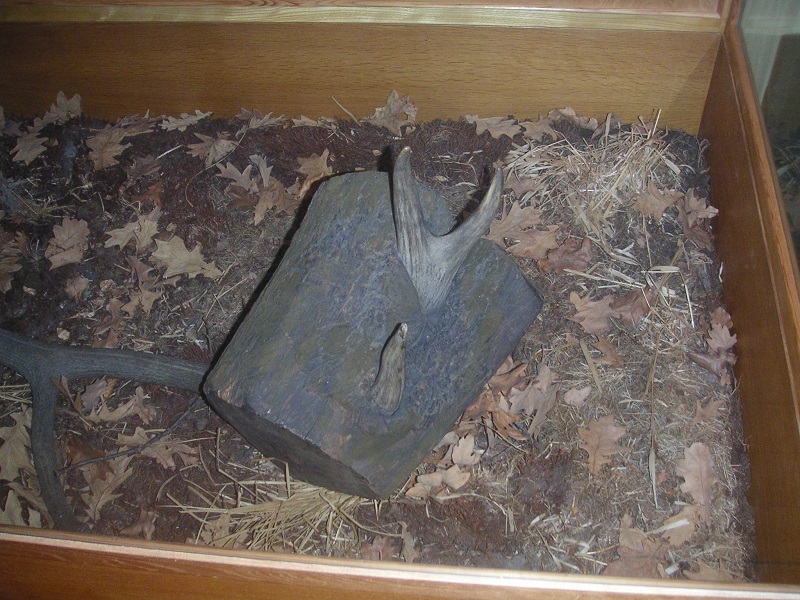 It seems the deer became entangled with its left antler crown in the fork of a branch. It could not free itself and died anytime, and the antler with the skull still attached was grown into the wood when the tree was growing over the following years.
Here is also an old description of this particular case and another similar one: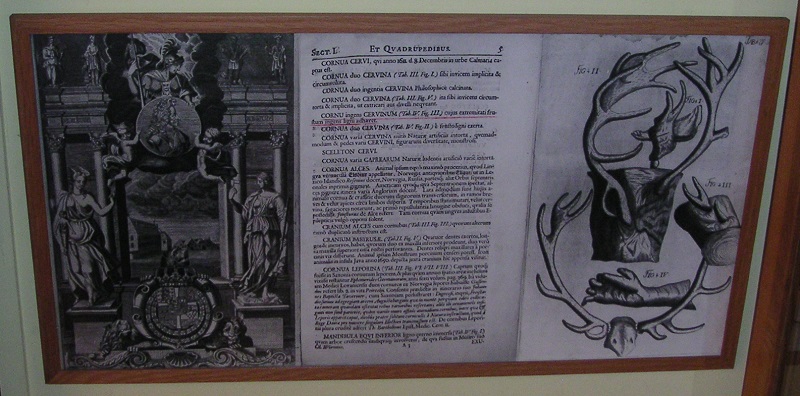 The original description: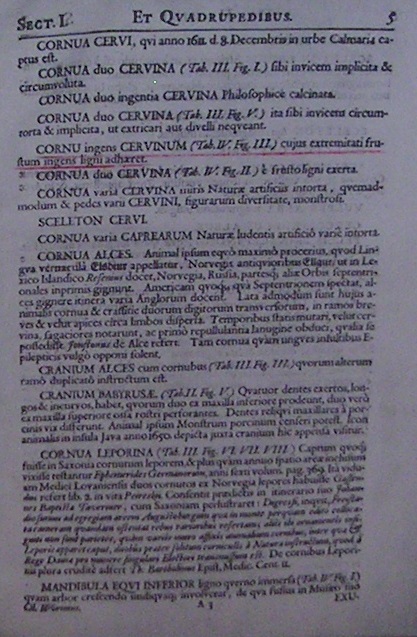 And the close-up of the depiction: